Commission Pieces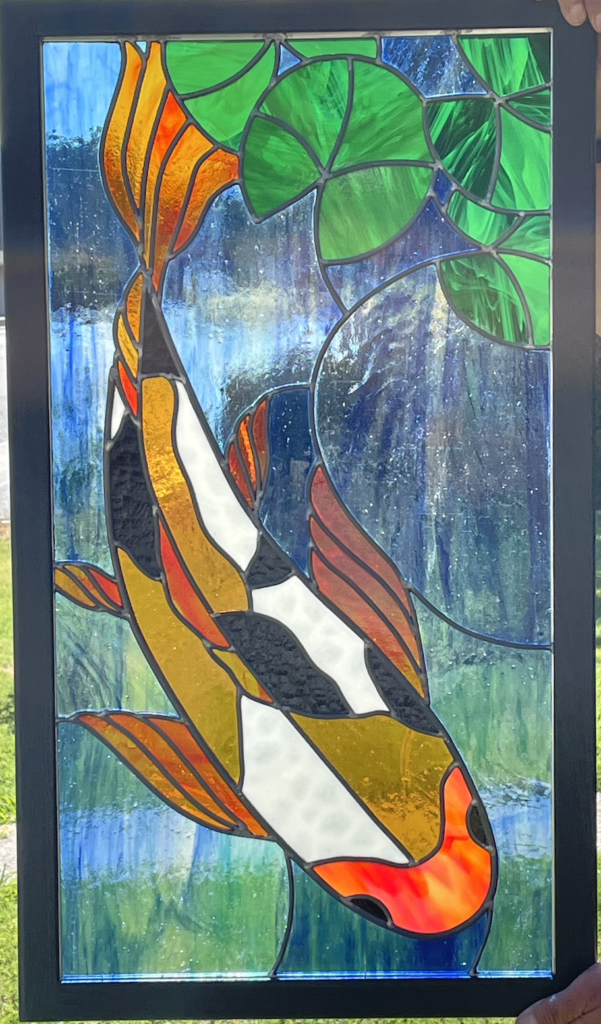 We make the process to create your vision in stained glass as easy as possible.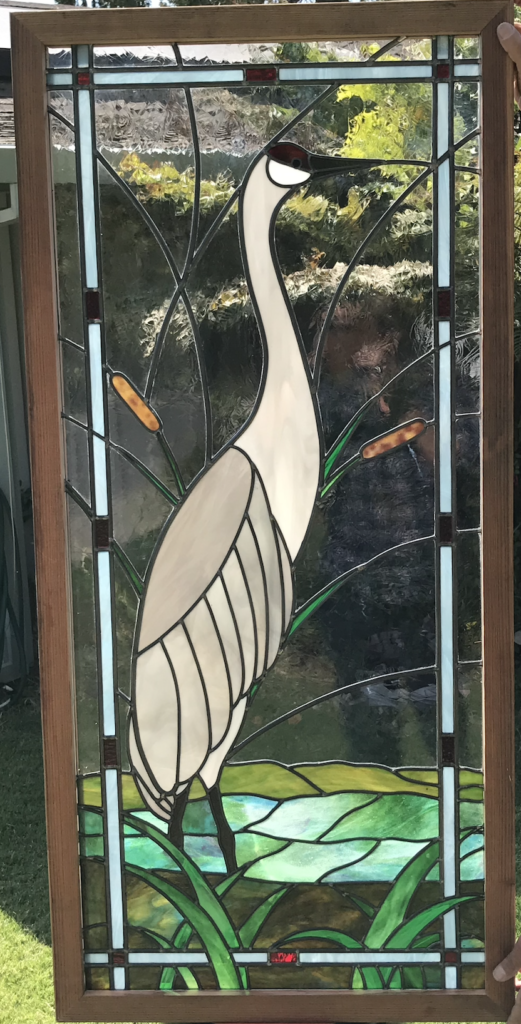 How Do We Create Your Custom Stained Glass?
First, an initial meeting, in person, via email or via phone, to determine your requirements. Second, we submit a full color rendition of the proposed project for your approval, along with a complete price quote. Third, you determine if changes are required or not. After any changes and approval, we begin production, which usually takes from 2 to 4 months depending on the project and availability of materials. We guarantee that you will be pleased with your finished piece.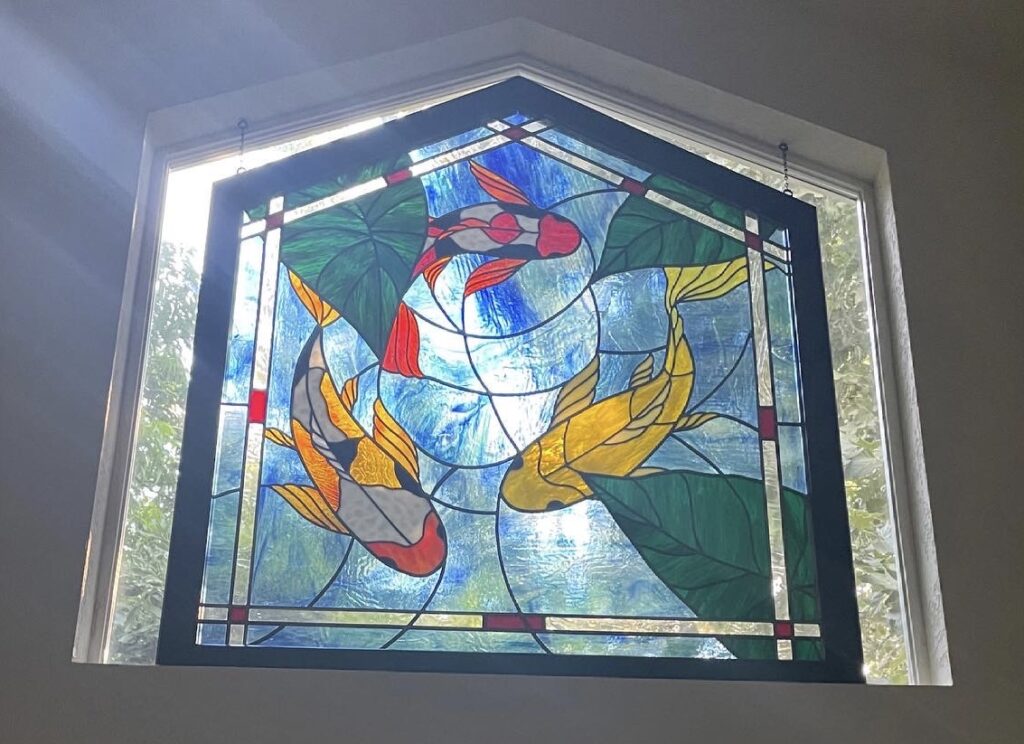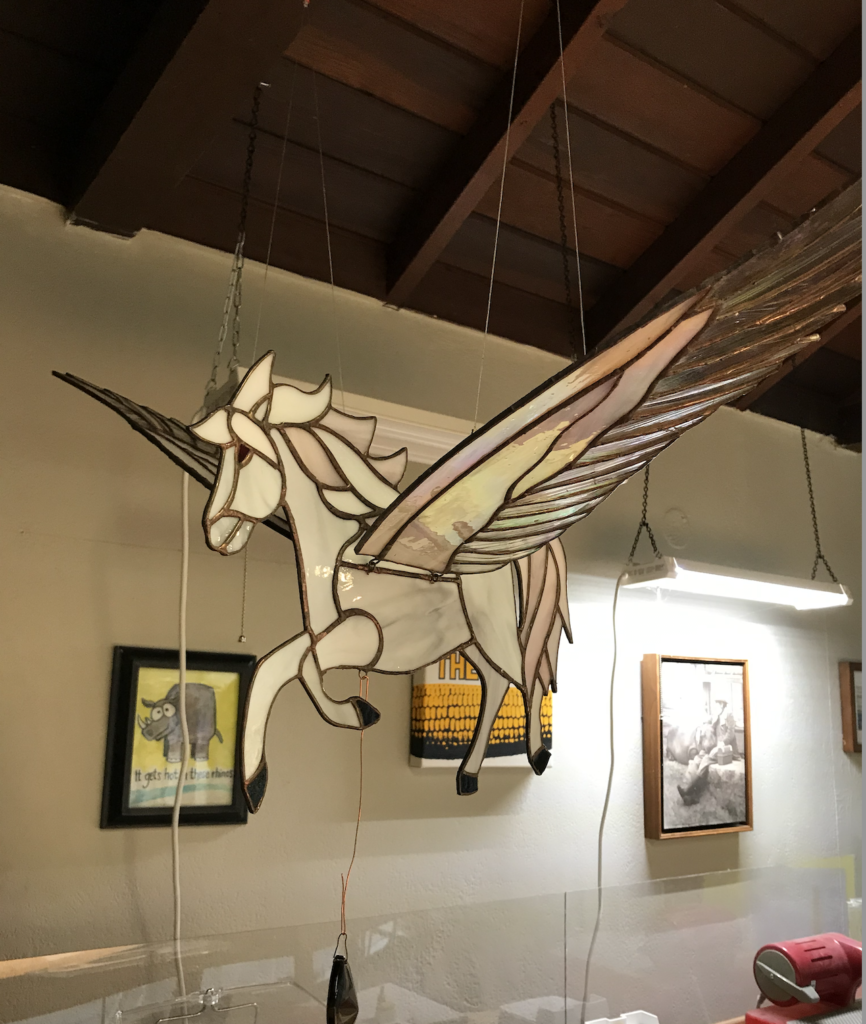 Designing and fabrication are all done in our studio located in Escalon, CA.
Things to consider are:
*Dimensions (length X width) or 3D sculptural
*Shape (square, rectangular, oval, round, triangular, asymmetrical)
*Colors you would like in the panel, if any and theme or style
*How much backlighting the panel will get (well lit window, interior panel with minimal natural light, or unnatural light)
*Type of frame (metal or wood)
Size, complexity of design, type of glass, and type of frame influence the cost of custom designs. We will work with you to accommodate your budget.